ServerBridge HUB
Coming soon...

With a ServerBridge HUB multiple ServerBridges connected to TeamSpeak and Discord servers can join together and build a bigger bridged network.

With a ServerBridge HUB more than 2 bridge instances can connect together.

You need 2 or more ServerBridge instances/bots to use this ServerBridgeHub!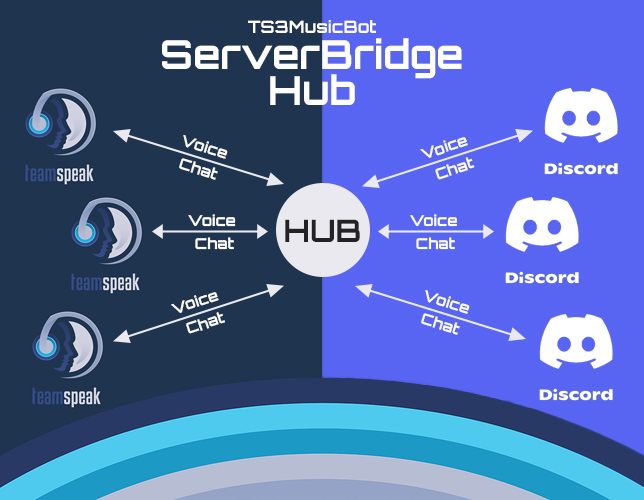 We are expanding our server resources right now. Please visit this site in some minutes again.